5 Common Mistakes Personal Representatives Make During Probate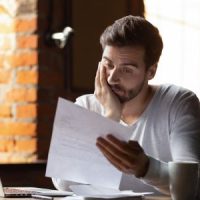 If you have been named the personal representative of a decedents' estate, you probably already know that you have a very critical job to do, which is administering the decedent's estate using ordinary care and diligence. Considering the crucial work you need to do as a personal representative, it is understandable if you are feeling worried about the probate process. Perhaps you are concerned about what to do and when to do it. Or, maybe, you are worried about making mistakes along the way. When it comes to making mistakes during probate, it is crucial that you understand the kind of mistakes that can be made during probate so you can avoid making them. This article discusses five common mistakes personal representatives make during probate.
Failing To Hire a Probate Attorney
Probate can be a complicated process, so failing to hire a professional who can help with the probate process is one of the biggest errors a personal representative can make. No matter how much you think you know about the probate process, it is wise for you to get professional help. You might think you are saving the estate money by not hiring an attorney, but that is not always the case. Besides, if the decedent was your family member, you might not be in the right state of mind to handle the probate process alone.
Hiring the Wrong Probate Attorney
When it comes to probate, it is not just enough to hire a probate attorney; you need to hire an experienced and dedicated attorney. Hiring the wrong attorney to help you with the probate process can be detrimental. To ensure you hire the right probate attorney, ask the potential attorneys that you interview questions like:
How many estates have you successfully handled?
What steps are involved in probate?
How long will it take to finish the probate process?
Waiting Long To Start the Probate Process
Indeed, you don't have to initiate the probate process within a few days of losing a loved one. However, you cannot afford to wait too long to start the probate process. It is advisable for personal representatives to begin the probate process as soon as possible after the death of a decedent. Waiting long to start the probate process can lead to various problems. For example, if you wait to begin the probate process, creditors might become pushier and beneficiaries/heirs impatient.
Failing To Identify and Secure a Decedent's Assets Quickly
One of the first things you need to do as a personal representative is to identify and secure the decedents' assets. If you don't identify and secure a decedent's assets on time, the estate might end up facing financial losses, and you don't want that to happen. If a decedent's estate faces financial losses, you might be held financially responsible for those losses.
Failing To Pay Creditor Claims
California has specific rules that personal representatives need to adhere to when it comes to paying creditor claims. It is crucial that you obey these rules and ensure that legitimate creditor claims are paid on time.
Contact a California Probate Lawyer
If you need help probating a California estate, contact the dedicated California probate attorney, Robert L. Cohen -The Probate Guy- Today to schedule a telephonic consultation.
Resource:
leginfo.legislature.ca.gov/faces/codes_displayText.xhtml?lawCode=PROB&division=7.&title=&part=4.&chapter=3.&article=