The Probate Guy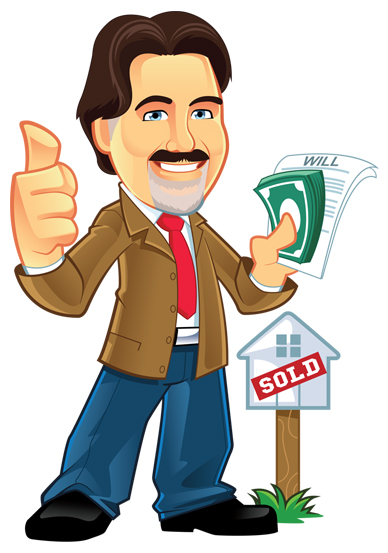 Attorney Robert L. Cohen
I love what I do as a probate attorney. I love helping people through a very difficult process at a very difficult time in their lives. My practice focuses solely on probate matters. My job is to complete the probate process as efficiently and painlessly for my clients as possible. I have found that paying the costs of probate can add unneeded stress, so I will advance all of the fees and costs for the probate. No money is required to start the probate. I will be reimbursed at the end of the case. Appearing in Court can be stressful, so I handle all of the Court hearings, and in 98% of my cases, my clients never appear in Court. Less stress, happier clients! Look at my Google reviews! Call NOW for your FREE consultation!
I introduce my clients to very competent and trustworthy professionals (realtor, accountant and stockbroker) during and after the probate case to assist with all sorts of issues, including taking the laboring oar on selling the house, stocks, cars and other personal items. During the case, I return calls/emails quickly and am honest and forthright. I try to foresee any issues and take care of everything. Probate can be a scary process (though if you retain me, it will not be), and there is no such thing as a dumb question. Do not be embarrassed; just about every family is dysfunctional, including my own, so please call me now and let me explain the probate process and answer all your questions over the phone for free. All the paperwork and the entire probate can usually be handled by email and mail; there is no need to visit my office. I also consider probate litigation cases on contingency, meaning if someone has unduly influenced the Decedent and had them change their will, I may be able to help to void the will. However, I take very few of the litigation cases. Thank you for considering me as your attorney.
Call Me Now for Free Probate Legal Advice: 714-522-8880
My Background Info
I completed my undergraduate schooling at Boston University, but don't worry; I don't talk funny. At Boston University, I achieved a Bachelor of Science in Business Administration with an accounting concentration and graduated with magna cum laude honors. That just means you've got a smart guy on your side. After Boston, I returned back to Los Angeles and attended Loyola Law School in Los Angeles, graduating and receiving my Juris Doctorate, my law degree. It is while I was at Loyola Law School that I was an assistant clerk for the honorable Judge Alan Ahart, Judge for the Central District of California.
I passed the bar examination in 1990 and I immediately joined the law firm of Neben & Starrett, Inc. in Newport Beach. At that law firm, my responsibilities included extensive litigation in both the state and federal courts. Five years of litigation experience at Neben & Starrett, Inc. enabled me to open my own firm, the Law Offices of Robert L. Cohen, Inc. and I have since chosen to limit my practice to probate and probate litigation. I am committed to providing clients with personal attention to achieve a positive, efficient and economical result.
I have probated millions of dollars of assets, including homes, trailer homes, mortgages, cars, renovated vehicles and the entire contents of homes. My job is to do all the work so that you "the client" have peace of mind with a stress-free probate process AND the most money possible.
I only focus on probates, wills and trust. If you are in Southern California, including but not limited to Anaheim, Buena Park, Cerritos, Compton, Downey, Fullerton, Gardena, La Mirada and Orange, Riverside, San Bernardino and San Diego, I can handle all your probate needs. There are NO OUT-OF-POCKET EXPENSES to you; I advance all upfront probate fees and costs. Call NOW for your FREE consultation.