A Brief Guide To Help You Survive Probate (2023)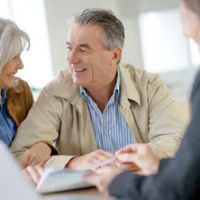 If you have recently lost a loved one, you may have many questions about probate. Probate is statutorily driven, which means that laws passed by the California legislature govern the probate process in California. In California, laws governing the probate process can be found under the California Probate Code.
At The Probate Guy, we are dedicated to ensuring people understand probate. For this reason, below, we provide some of the most crucial information you need to know about probate.
What Is Probate?
Probate is a legal process that involves;
Validating a Will (if one is present),
Appointing a personal representative,
Gathering the decedent's assets and determining their worth,
Determining who are the heirs or beneficiaries,
Taking care of the decedent's financial obligations, and
Transferring property to heirs or beneficiaries.
In a probate case, the person named in the Will as executor is appointed as the personal representative. On the other hand, if there is no Will, the court appoints an administrator as the personal representative.
What Assets Are Exempt from Probate in California?
Examples of assets that are exempted from probate in California include the following;
Assets held in a living trust
Assets held in a joint tenancy with another individual or other individuals
Boats and automobiles registered in the state
Assets naming a "transfer on death" or "payable on death" beneficiary
When Is Probate Necessary in California?
If your deceased loved one was a California resident, owned property in the state, and no "exemption" exists to avoid probate, then probate is necessary.
What Are the Types of Probate?
In California, there are three types of probate. The first type of probate is called a "formal" probate. Formal probate is time-consuming and can be expensive. The second type of probate is called a "summary" probate. If your loved one's probate property has an aggregate fair market value of less than $184,500, summary probate may be an option. Lastly, there is what is called an "ancillary" probate. This type of probate arises if the decedent died in another state but owned property in California or if the decedent's estate is being administered in another state but they owned property in California.
How Do You File a Petition for Probate in California?
A petition for probate must be filed in the case of formal probate, and it must be filed on Form DE-111. Usually, the petition is filed in the Probate Court in the county where the decedent lived. Often, the person seeking power to administer the estate is the one who files the petition, but this isn't always the case.
What Is the Difference Between an Heir and a Beneficiary?
If someone dies with a Will, the people entitled to receive their assets are called beneficiaries. On the other hand, if someone dies without a Will, meaning they die intestate, the people entitled to receive their assets are called heirs.
What Is a Probate Referee?
A probate referee comes in when assets, such as a home, stocks, automobiles, and timeshares, need to be appraised.
Should You Hire a Probate Attorney?
It is highly recommended that you work with a probate attorney to make the experience as smooth as possible and protect yourself.
Contact The Probate Guy for Legal Help
For legal guidance or help with the probate process, contact the skilled and dedicated California probate attorney, Robert L. Cohen – The Probate Guy – today to schedule a FREE telephonic consultation.
Southern California Probate Lawyer Serving Orange, Riverside, Anaheim, Whittier & Beyond.
Source:
courts.ca.gov/documents/de111.pdf