Can I Be An Executor And Also A Beneficiary?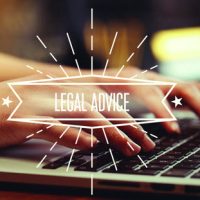 A beneficiary is a person named in a decedent's Will to receive property from the decedent's estate. On the other hand, an executor is a person appointed to administer a decedent's estate. An executor's main duty is to carry out the instructions and wishes of the decedent. An executor's other important duties include paying debts, filing appropriate tax returns, closing accounts, and wrapping up other miscellaneous affairs for the decedent. Many people assume that a beneficiary cannot also be an executor. But is this true? Read on to find out.
Can an Executor Also Be a Beneficiary?
Yes, an executor can also be a beneficiary. In fact, it is quite common for the executor of a decedent's Will to also be a beneficiary. It is common for the executor of a decedent's Will to be a direct relative. Therefore, if you recently lost a loved one and you just learned that you are named as the executor and also as a beneficiary in your deceased loved one's Will, you should know that there is no law that prevents you from serving as the executor and also inheriting from your loved one.
Potential Upsides
If you are a beneficiary in your deceased loved one's Will, chances are, you had a close relationship with your loved one. That close relationship you had with the deceased will likely make your job as the executor a bit easier. For example, you may experience an easier time finding the decedent's assets, as you may already know where most of the assets are located. Also, locating and notifying the other beneficiaries will be easier because they will likely be members of your family that you know and have already met.
Potential Downsides
Unfortunately, there are downsides to being an executor of a decedent's Will and a beneficiary at the same time. Firstly, after you lose a loved one, taking on the responsibility of administering their estate could potentially make the grieving process last longer.
Secondly, if there are other beneficiaries, the situation can be tricky. For example, suppose the estate has substantial debts to pay off. In such a case, the executor might need to use some of the assets the decedent left for beneficiaries to pay off debts. If the executor is not careful, disputes may arise between them and the other beneficiaries. Deciding how your inheritance and the inheritance of other beneficiaries will be affected can be tricky.
In conclusion, just because you and your deceased loved one were close does not mean that you will not face challenges when performing your duties as the executor. Even if things appear straightforward, you need to keep in mind that unexpected complications may arise. It is best that, even if you are an executor who is also a beneficiary in your deceased loved one's Will, you retain a skilled attorney who can help you throughout the probate process.
Contact The Probate Guy for Legal Help
If you are a beneficiary in your deceased loved one's Will and the executor of the Will, and need an attorney to work with, contact the dedicated California probate attorney, Robert L. Cohen – The Probate Guy – to schedule a telephonic consultation.
Source:
courts.ca.gov/documents/de147.pdf