Do You Own A Family Business? Here's Why You Should Consider A Living Trust?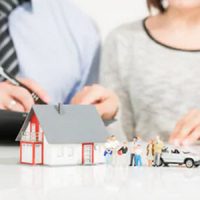 According to the first 2019/2020 Global Entrepreneurship Monitor (GEM) report, families own and manage most businesses worldwide. It is estimated that 81% of mature business owners and 75% of entrepreneurs co-manage and/or co-own their businesses with some members of their family. Additionally, more than 60% of mature business owners acknowledged that most of their employees are family members.
Operating a family business is not an easy task. Often, when it comes to family businesses, emotions tend to affect decision-making. This is especially true when it comes to succession planning. Simply put, succession planning involves coming up with a plan for an occasion when an owner is forced or decides to step down from leadership and/or an ownership role. The events that lead to business owners choosing or being forced to step down can be voluntary, i.e, during retirement, or involuntary, i,e, during incapacitation or death.
While specific declarations regarding who should "take over" a family business can help prevent some family business succession planning-related issues, putting a family business in a Living Trust can also help remove some of the potential pitfalls. Below, you will learn about what it means to put a business in a Trust and more about the benefits of placing a family business in a Trust.
What Happens When You Put a Family Business in a Trust?
When you put a business in a Trust, you grant a trustee control of the business and its assets. Once a trustee is given control, they manage the business and assets for beneficiaries. If the business owner dies, the trustee will make sure that the stipulations of the Trust are met and oversee the distribution of assets to beneficiaries. A Trust can also allow for the management of your assets while you are still alive, i.e., if you become incapacitated.
Business owners need to know that putting a business in a Trust does not equate to giving up control of a business. When you create a Revocable Trust, for instance, you can change the terms of the Trust at any time.
What Are the Benefits of Putting a Business in a Trust?
There are several benefits of putting a family business in a Trust, and they include;
Avoiding probate – If you want to avoid the probate process, putting your business in a Trust will help you do that.
Succession planning – Trusts have the greatest advantage when it comes to matters to do with succession planning. Sometimes, not all family members want to be part of a family business. Other times, some family members may want to continue running the business, whereas others may want to sell the business. In such a case, a Trust can dictate the way forward in the event that the trust maker dies or becomes incapacitated.
Contact The Probate Guy for Help
While Trusts can be extremely beneficial to business owners, it is crucial to remember that they are not for every business. To determine the best option for your family business, speak to the experienced California estate planning attorney Robert L. Cohen of The Probate Guy today.
Resource:
gemconsortium.org/report/20192020-global-entrepreneurship-monitor-gem-family-entrepreneurship-report-2