Here's Why You Need A California Estate Plan Even If You Don't Have Children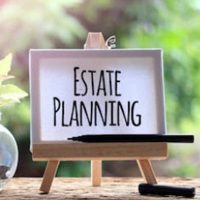 One of the most prevalent misconceptions about estate planning is that estate planning is only crucial for couples and individuals with children. For most people, having a child is what makes them know that it's time for estate planning. However, in reality, children should not be the sole indicator that you need an estate plan. It is wrong to think that you can't benefit from having a Will or a Trust just because you don't have children.
Estate planning for the benefit of children is a smart approach. Nevertheless, estate planning is also crucial for those couples and individuals without children. Both couples or individuals with children and those without children can benefit from estate planning.
If you die without a California estate plan, intestate succession laws will determine how your assets get divided. If you don't have children and have never thought about estate planning, it's time you start thinking about it.
Are you still not persuaded that you need an estate plan even if you don't have children? Read on.
Someone Will Get Your Assets, so Make Sure It's the Right Person
Why give the state of California the power to decide who gets everything you worked hard to build when you have the power to decide who gets your assets? Why not spare your loved ones from those conflicts that usually come after someone dies intestate.
Even if you don't have children, you may want to leave your assets with other people apart from your spouse. For example, you may want to leave your wealth to specific family members, friends, or even charitable organizations. With a California estate plan, you can ensure that your wealth ends up with the right people. Without an estate plan, the chances are, your assets will end up with the wrong people. Considering how hard you are working or have worked for your wealth, no matter how little you may think it is, you don't want it to be managed by the wrong people after you die.
Sometimes, people with no children ignore estate planning with the mentality that their assets will be passed down to their spouse. But, unfortunately, there is no guarantee that your spouse will live much longer than you. Even if they outlive you, would you be comfortable with their family inheriting your assets if your spouse also dies without a Will or Trust?
Somebody Might One Day Have Power Over Your Health Care, so Make Sure It's the Right Person
Estate planning is more than just about choosing who gets what after your death. Even if you don't have children, keep in mind that an estate planning tool such as a power of attorney can grant you the opportunity to choose the person you want to have power over your healthcare in the event that you can't make healthcare decisions for yourself. So, if you don't want certain people to make life-and-death decisions on your behalf, you should consider estate planning.
Contact the Probate Guy for Legal Help
Remember, child-free individuals and couples need Wills, Trusts, and other estate planning tools, just as much as individuals and couples with children need these tools. To get started with estate planning, contact skilled California estate planning attorney Robert L. Cohen of the Probate Guy, to schedule a consultation today.
Resource:
cnbc.com/2017/05/31/estate-planning-when-youve-got-no-children-or-heirs.html