How To Negotiate With Estate Creditors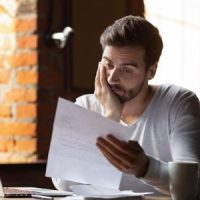 Unfortunately, when people die, their debts are not forgiven. After a person dies and leaves behind debts, those debts must be paid. Usually, when a person dies, any unpaid debt they leave behind is paid with the money left in the estate. If you were recently appointed as the personal representative of an estate, one of your most crucial duties is paying estate creditors the money they are owed.
If you are the personal representative of a California estate, you may be wondering how to handle creditors in probate. More specifically, you may be wondering how to negotiate with estate creditors. This article discusses how to negotiate with estate creditors.
Negotiating With Estate Creditors
Before discussing how to negotiate with estate creditors, it is crucial first to talk about sending notices to estate creditors and how to respond to creditor claims. As the personal representative of a deceased individual's estate, you have a duty to notify estate creditors of the individual's passing. According to California law, as a personal representative, you have an obligation to make reasonably diligent efforts to identify estate creditors. However, according to the law, you cannot be held liable for failing to give notice to a creditor unless in limited circumstances. For example, you may be liable for failing to provide a notice to a creditor if the creditor can show that you failed to notify them in bad faith.
When it comes to responding to creditor claims, you are required to respond to all claims in writing. However, personal representatives are not obligated to accept all creditor claims. A personal representative can reject invalid creditor claims.
So how do you negotiate with estate creditors? Generally, there are five steps to negotiating with an estate creditor. First, you must make sure that the debt is authentic. You must confirm that the creditor claim was not paid by the decedent before they died. A creditor could make a claim for a debt that was settled before the decedent died, either knowingly or unknowingly.
The second step to negotiating with estate creditors is preparing a settlement offer. A settlement offer is not the amount the estate owes the creditor. Instead, it is the maximum amount the estate can afford to pay the creditor.
After you have confirmed the authenticity of a creditor claim and have prepared a settlement offer, the next step is to contact the creditor and present the offer to them. Once you submit the offer, the creditor and you will negotiate and reach an agreement.
After reaching an agreement, you need to ask the creditor to provide you with a written agreement. Then lastly, send the creditor their payment, ensuring that you send a copy of the agreement alongside the payment.
Note: It is crucial that you remain with a copy of the agreement in case the creditor claims the debt was not paid. In addition to having a copy of the written agreement, ensure you have a copy of the payment receipt.
Contact a California Probate Lawyer
If you have questions about handling creditor claims during probate, contact the dedicated California probate attorney, Robert L. Cohen – The Probate Guy – today to schedule a telephonic consultation.