Preparing For A Will Contest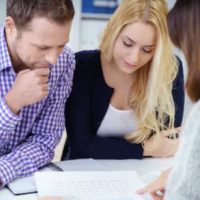 Wills determine who inherits what from a decedent. Because of this, Will contests are a common occurrence during the probate process. When a Will contest arises, it means a person is challenging the validity and/or authority of a decedent's Will. In California, any interested party with standing is allowed to contest a Will. In other words, anybody who stands to gain or lose something in the litigation can contest a Will in the state of California. However, usually, beneficiaries are the ones who contest Wills. Often, beneficiaries contest Wills when they feel they are being cheated out of something the decedent wanted them to receive. If you believe you have valid grounds for a Will contest in California, read on to learn how you can prepare for the contest.
No-contest Clause
Before discussing how to prepare for a Will contest, it is vital to first discuss the "no-contest clause." According to California Probate Code Section 21310(c), the "no-contest clause" is a provision that, when enforced, would punish a beneficiary who files a pleading in court and loses. In other words, a no-contest clause provides that a beneficiary who tries to contest a Will and loses will automatically forfeit any claim they might have to an inheritance under the Will.
However, according to the law, a no-contest clause can only be enforced against direct Will contests brought forward without probable cause. According to California Probate Code Section 21310(b), a direct contest is that one that claims the inaccuracy of a Will based on one or more of the grounds outlined below;
Lack of capacity
Forgery
Duress
Menace
Undue influence
Disqualification of a beneficiary
Revocation of a Will
Fraud
Lack of due execution
And the application of the "probable cause test" means that if the court finds the person contesting the Will had reasonable grounds to start the contest, the person won't be disinherited even if they lose the case.
Preparing for a Will Contest
The first thing you can do when preparing for a Will contest is to retain a skilled attorney. Firstly, an attorney will review your case to determine whether you have standing and meet the legal requirements for filing a Will contest. Once that is done, an attorney can help you file an action in probate court. In California, you have limited time to file a motion to contest a Will. An attorney can ensure you file the action within the set amount of time.
Another thing you can do when preparing for a Will contest is to gather as much evidence as possible to support your case. The more evidence you have, the better. If you are working together with a probate attorney, they can assist you in gathering evidence. An attorney can help you prove a Will contest. A skilled attorney will know which kind of evidence you need to prove your case and how to present a strong case.
In conclusion, it is best to avoid starting a Will contest for frivolous reasons because a Will contest can divide a family.
Contact The Probate Guy for Legal Help
If you are considering filing an action to contest a Will, contact the experienced and dedicated California probate attorney, Robert L. Cohen – The Probate Guy – to schedule a telephonic consultation.
Source:
leginfo.legislature.ca.gov/faces/codes_displayText.xhtml?lawCode=PROB&division=11.&title=&part=3.&chapter=&article=#:~:text=21310.,no%20contest%20clause%20is%20enforced