Some Common Mistakes To Avoid When Contesting A Will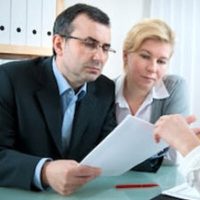 Under California law, survivors can challenge their deceased loved one's Will under certain circumstances. Some legitimate reasons for contesting a Will in California include fraud, undue influence, forgery, lack of testamentary capacity, elder abuse, and multiple Wills. But contesting a Will, even when you have a valid reason for doing so, can be an intimidating thing. And the process can be made even more daunting if you make certain mistakes.
If you have a legitimate reason for contesting a deceased loved one's Will, it is crucial that you avoid making certain mistakes that can complicate the process. The following are some of the mistakes to avoid if you are planning to contest a California Will:
Mistake #1: Delaying To Contest
After the death of a loved one, time can go by before you decide to turn your attention to legally disputing the Will they left behind. You need to understand that there are time limits to contesting a Will in California.
The amount of time you have to contest a Will in California depends on whether or not the Will has been admitted to probate. If the Will has been admitted to probate, you have 120 days after the admission happened to file a Will contest.
Ideally, it is best to start the process of contesting a Will as soon as you receive notification that someone has filed a petition to open probate.
Mistake #2: Not Negotiating With the Executor
The first opportunity you have of settling an estate claim is when you inform the executor of the estate of your intention to contest the Will. The executor of your loved one's estate is legally obligated to try to settle any claim to avoid lengthy delays and additional costs. However, negotiating with the executor and determining when a settlement offer is fair can be challenging. For this reason, you should avoid making this next mistake.
Mistake #3: Representing Yourself
You are not legally obligated to hire an attorney to represent you during a Will contest. However, handling a Will contest alone without legal representation is not recommended. An experienced attorney can help you during negotiations with the executor. An attorney can handle negotiations for you and help determine when the executor makes a fair settlement offer. If your attorney cannot reach an agreement with the executor and your case proceeds to court, your attorney can present the best possible case and respond to the other side's rebuttal.
Apart from helping during negotiations with the executor, an attorney can help you with, among other things, filling out tedious paperwork.
Mistake #4: Failing To Recognize a Good Settlement Offer
Lastly, if you choose to handle your claim alone without an attorney, you need to be careful not to fail to recognize a reasonable settlement offer from the executor. If you fail to recognize a reasonable settlement offer and your case proceeds to court, you risk being awarded a smaller settlement in court. You also risk being punished for failing to take a reasonable offer.
Contact The Probate Guy for Legal Help
If you recently lost a loved one and need help contesting their Will, contact the dedicated California probate attorney, Robert L. Cohen – The Probate Guy – today to schedule a telephonic consultation.
Source:
leginfo.legislature.ca.gov/faces/codes_displaySection.xhtml?sectionNum=6100.5.&lawCode=PROB