Some Crucial Questions To Ask A Probate Attorney Before Hiring Them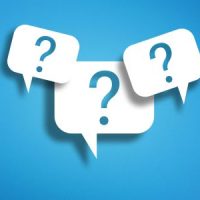 Dealing with the loss of a loved one and going through the probate process can be an overwhelming experience. However, in California, sometimes probate is a necessity. Generally, probate is the legal process where a decedent's assets are distributed among beneficiaries or heirs. When probate occurs with a Will, the Will determines which beneficiary gets what. On the other hand, when probate occurs without a Will, the state's intestacy laws decide which heir gets what. Both processes unfold differently, but an attorney can be beneficial in either scenario.
A probate attorney can work with a personal representative, heir, or beneficiary. If you just lost a loved one and are considering hiring a probate attorney, it is best that you schedule a consultation meeting with the prospective attorney before deciding whether to hire them. A consultation meeting with a probate attorney can help you determine if they are the right fit for you. Specifically, by asking questions during your initial consultation meeting with a probate attorney, you can determine if they are the right attorney for the job. Below are some questions to ask a probate attorney before hiring them.
How many probate cases have you handled?
While every probate case is different, working with an experienced probate attorney has many advantages. For example, some issues tend to emerge from one probate case to another. An experienced probate attorney can help you handle an issue easily if they have handled the same issue in a previous case. Additionally, an experienced probate attorney can help you avoid mistakes they have seen previous clients make.
How long will the probate process take?
This question can help you determine your timeline and gauge the attorney's experience. An attorney might not be able to tell you exactly how long it will take to go through probate, but the right probate attorney should guide you on this. The right attorney should be in a position to give you a general idea of how long the probate process should take.
Will I be able to communicate with you easily?
It is important that you work with a probate attorney you can communicate with easily. However, communicating with an attorney easily does not mean they, for example, never miss your call or reply to your texts and/or emails immediately. It means that if you call an attorney and they are unreachable, they call you back within a reasonable amount of time. It means that when you send an attorney an email or text, they respond within a reasonable amount of time.
How much will it cost me to work with you?
While how much an attorney charges their clients should not be the deciding factor when choosing whether to hire an attorney, you need to know if you can afford the services. In addition to knowing how much an attorney will charge you, you want to know how they will charge you.
Contact The Probate Guy for Legal Help
If you're looking for an experienced and dedicated probate attorney to hire, contact the California probate attorney, Robert L. Cohen – The Probate Guy – today to schedule a free telephonic consultation.
Source:
leginfo.legislature.ca.gov/faces/codes_displayText.xhtml?lawCode=PROB&division=6.&title=&part=2.&chapter=1.&article