Some Hazards Of Being An Executor You Need To Know About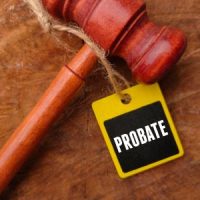 If you recently lost a loved one and discovered they named you as the executor of their estate, you are most likely feeling privileged. After all, your loved one chose you because they believe you can carry out their last wishes. However, before accepting the appointment, it is crucial that you understand some of the hazards of being an executor. Before you take the position, you need to understand the dangers of being an executor so that your job can run smoothly once you accept it. Also, understanding these hazards can help you avoid taking a job you cannot handle.
If you've been asked to be the executor of a Will, the following are some of the hazards of being an executor you need to know about;
Hazard #1: Disagreements With Co-executors
Co-executors arise when two or more people are named executors in a Will. Co-executors often arise in cases where there are two or more adult children. A parent might choose to name their children as co-executors, so they are not seen as favoring one child. Unfortunately, this arrangement does not always work. For example, some executors might be away, making handling some activities challenging. Also, some co-executors do not have the skills necessary to do the job of an executor.
Hazard #2: Disagreements With Beneficiaries
Some beneficiaries of the estate might give you a hard time. Some beneficiaries see the executor as the person standing between them and their inheritance. A beneficiary may not, for instance, understand why it is taking so long for them to receive their inheritance. They may think you are handling things wrongly. Disagreements between beneficiaries and executors can result in, among other things, beneficiaries refusing to accept the executor's accounting or a lawsuit being filed against the executor.
Hazard #3: Serving as an Executor Is Time-consuming
This is one of the major hazards that come with being an executor. Depending on the specifics of a case, the probate process can take as long as two years or even more. Fortunately, if you accept the appointment, you can hire a probate attorney to help you. An attorney can handle all probate matters for you. Of course, you will have to pay the attorney. But, in the end, hiring a probate attorney is usually worth it.
Hazard #4: Serving as an Executor Means Assuming a Significant Personal Risk
As the executor of an estate, if you make a mistake while managing the estate that ends up costing the estate money, you are financially responsible. If, for example, you make a mistake when settling debts, you will have to rectify the situation out of your pocket. If you give beneficiaries their inheritances first before paying taxes, only for you to discover there isn't enough money in the estate to pay taxes, you will be personally responsible for the taxes.
Contact The Probate Guy for Legal Help
If you are named the executor of a Will and need legal guidance, contact the dedicated California probate attorney, Robert L. Cohen – The Probate Guy – today to schedule a telephonic consultation.
Source:
courts.ca.gov/8865.htm?rdeLocaleAttr=en