Trustees Vs. Executors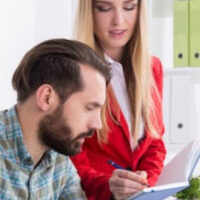 Among the many questions that individuals often ask probate attorneys is, "what is the difference between an executor and a trustee?" If you are asking yourself what the difference between the two is, you should know that you are not alone.
After an individual sets up a living trust (a legal document that a person creates during their lifetime), they put someone in charge of it. The individual put in charge of a living trust is known as a trustee. On the other hand, executors are usually named in testators' wills, and the primary role of an executor is to manage and distribute estates after the death of a testator.
You are probably researching the difference between a trustee and an executor because you want to get started on the process of estate planning. Or perhaps you have just learned that you have been chosen as an executor or trustee. Knowing the difference between a trustee and an executor can help you make a wise decision when it comes to choosing the estate plan that suits your needs and those of your family. On the other hand, understanding the difference between the two can help you better understand your role if you've been chosen as either.
Differences Between Trustees and Executors
Although both trustees and executors are fiduciaries, the two are quite different. The major difference between a trustee and an executor is the power each position has. Generally, an executor can only start managing and distributing an estate after admitting a decedent's will to probate and being court-approved as an executor. This means that an executor cannot manage or distribute an estate without the court's supervision. On the other hand, a trustee can begin managing a living trust from the day the trust is created, and upon the death of a trustor, a trustee can distribute the trustor's estate without needing to involve the court.
Another notable difference between a trustee and an executor is the amount of time that each party gets to manage and distribute an estate. An executor's responsibility is usually for a limited amount of time, usually for a short period after the death of a testator. Because of this, executors typically have a lot of work to do within a short period. On the other hand, a trustee's responsibility usually lasts over a long period because their responsibility can begin when the trustor is alive and continue after the trustor's death.
Choosing the Right Trustee
Because trustees have a huge responsibility to play, you must choose a trustee capable of handling such a responsibility. You should choose a trustee that is good at managing finances and one that is honest.
You need to choose the right trustee because bad trustees abuse the fact that they don't need to get involved with the courts. Untrustworthy trustees usually misappropriate trust funds and act in other unacceptable ways that end up being detrimental to a trustor's estate. Choosing the wrong trustee often subjects beneficiaries to stressful lawsuits and unfair asset distribution.
Contact The Probate Guy for Help
If you need more information on the differences between a trustee and an executor or help with estate planning or distributing an estate, contact a California probate attorney at the office of the Probate Guy at +1-714-522-8880 to schedule a consultation.
Resource:
oag.ca.gov/consumers/general/living_trust_mills