What Are Your Inheritance Rights as a Stepchild?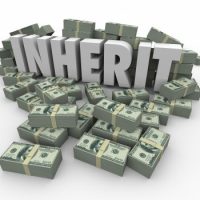 Blended families are common in the United States of America. According to research, 16% of children in the United States of America live in blended families. This is a family where there is a stepparent, stepsibling, or half-sibling. However, a crucial thing that many people do not know is that many probate laws don't recognize the rights of some blended family members unless their rights are clearly included in their loved one's estate plan or another exception applies. In other words, many probate laws do not allow stepchildren to inherit their stepparent's estate unless they are included in the Will or another exception applies.
Do Stepchildren Have Inheritance Rights in California?
Generally, stepchildren do not have inheritance rights in California. When a parent dies without a Will and leaves behind a stepchild, the state of California divides the descendant's assets according to the state intestate succession laws. According to these laws, the family members with the right to inherit from their loved one's estates are spouses, children, parents, grandparents, and siblings. The definition of the term "children" does not include stepchildren. According to the law, you are considered someone's child if they were your biological parent or if they had legally adopted you.
What Exceptions Give a Stepchild Inheritance Rights?
In California, if there is a Will and a stepchild is named as a beneficiary, they have the right to receive the share of inheritance assigned to them in the Will. If your stepparent left you a set amount of money in their Will, you have the right to receive that set amount of money, and if they instructed that you get a percentage of what their estate is worth at the time of their death, you have the right to receive that percentage.
Apart from when there is a Will, one other exception gives a stepchild inheritance rights in California. According to California law, if the below factors are true, a stepchild will be included in the intestate succession process;
The stepparent was in the stepchild's life from when the stepchild was a minor child, and they continued the relationship throughout the child's life.
There is clear and convincing evidence that the stepparent would have adopted the stepchild had it not been for a legal hold-up. An example of a legal hold-up or challenge recognized under the law is if a stepparent could not adopt a stepchild because of pushback from the child's other biological parent.
According to California law, the above policy also applies to foster children.
Proving the above factors after the death of a stepparent can be challenging. If you recently lost a stepparent and the two factors are true in your case, it is best that you contact a skilled probate attorney who can help you prove your case. An experienced probate attorney will know what is needed to prove the two factors and how to deal with any challenges that may arise. You should also contact an attorney even if you are named in a Will. You may face difficulties getting what is rightfully yours. An attorney can help.
Contact the Probate Guy for Legal Help
If you have lost a stepparent and need legal help, contact the dedicated California probate attorney, Robert L. Cohen – The Probate Guy – today to schedule a telephonic consultation.
Southern California Probate Lawyer Serving Orange, Riverside, Anaheim, Whittier & Beyond.
Source:
pewresearch.org/social-trends/2015/12/17/1-the-american-family-today/#:~:text=According%20to%20the%20most%20recent%20data%2C%2016%25%20of%20children%20are%20living%20in%20what%20the%20Census%20Bureau%20terms%20%E2%80%9Cblended%20families%E2%80%9D