What Powers Does An Executor Not Have?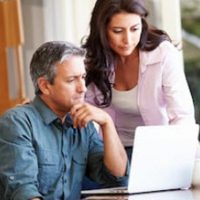 The executor is the individual named in a Will to be responsible for administering the testator's estate. For that reason, executors are tasked with several responsibilities. Also, executors are held to a strict fiduciary duty in regard to the actions they take when administering estates. If you lost a loved one and found out you are named in their Will as executor, you may feel confused, especially if you have never served as an executor. You may not be sure about what your responsibilities as an executor are and what powers you have. If you lost a loved one and found out you are named executor in their Will, it is crucial that you talk to an attorney. A qualified probate attorney can help you understand your responsibilities and what powers you have. They can help you understand which powers you don't have as the executor.
This article shares some of the powers you do not have as the executor of a deceased loved one's estate.
The Power To Act as the Executor Before a Formal Court Appointment
After discovering you have been nominated as executor in a loved one's Will, you may want to begin working immediately. However, you may only start discharging your duties as an executor after the court has formally appointed you. The court must assess the person named in a Will as executor to ensure they are the right person for the job. And just because your loved one thought you were fit to be an executor does not mean the court will feel the same.
The Power To Make Payments and Distributions Without Court Approval
As the executor of your deceased loved one's estate, you must take an inventory of all estate assets, communicate with creditors, pay debts, make payments for various services, and ultimately distribute the remaining assets to beneficiaries. You will be held personally responsible if you do not carry out these duties. However, in most cases, an executor does not have the power to make payments and distributions before getting the court's approval.
The need to ask the court for permission before making payments or distributing assets can significantly slow the probate process. Fortunately, there's a way to prevent this from happening. You can ask the court to grant you full powers as the executor. Having full powers as the personal representative removes the need to seek court approval for most actions.
The Power To Begin Giving Away Things ASAP
Some people believe that as soon as the probate court appoints them as the executor, they can start distributing assets from the decedent's estate. This is not true. Some things need to be done before estate assets can be distributed to beneficiaries, such as paying expenses and debts.
There are many more things you should not be doing as the executor of a deceased loved one's estate. The above are not all the powers you do not have as the executor of your loved one's estate. Reach out to an attorney for guidance.
Contact The Probate Guy for Legal Help
If you are named executor in a deceased loved one's Will and legal guidance, contact the dedicated California probate attorney, Robert L. Cohen – The Probate Guy – today to schedule a telephonic consultation.
Source:
law.cornell.edu/wex/executor