Dealing With Problems Between Executors And Beneficiaries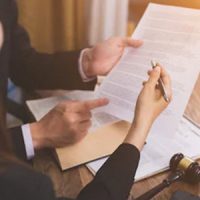 Unfortunately, sometimes, executors and beneficiaries don't get along. As an executor, a beneficiary may harass you to give them their inheritance early. As a beneficiary, you may feel the executor is doing something that is not in line with their fiduciary duty. When problems between executors and beneficiaries arise during the probate process, tensions can run high.
So, how do you solve such problems? As an executor, you might be asking yourself whether you can override a beneficiary. As a beneficiary, you might be wondering whether it is right for an executor to override you or what you should do if an executor is not doing their job as they are supposed to. Simply put, an executor can overrule a beneficiary's wishes if they need to do that to follow the terms of the will. After all, they were appointed as the personal representative because the decedent trusted them to administer their estate according to the terms of the will. On the other hand, if a beneficiary feels an executor is failing in their fiduciary duty, for example, by making decisions that are causing harm to the estate, they should consult a lawyer to find a solution for the problem. But, beneficiaries do have the right to request the court to remove an incompetent executor from office.
Overriding a Beneficiary
In California, an executor can overrule a beneficiary's wishes as per the decedent's will or court orders. However, an executor should consult a probate attorney before overriding a beneficiary's wishes. This is because situations are not as straightforward as an executor might think. If, for example, you are an executor with limited authority, there are some things you cannot do without prior court approval. For instance, as an executor with limited authority in California, you cannot sell a decedent's real property without first getting court approval.
The specific actions requiring prior court approval for California executors are codified in California Probate Code Section 10501.
Ways a California Executor Cannot Override a Beneficiary
Even though an executor has the right to override a beneficiary, there are ways executors cannot override beneficiaries. Also, it is crucial for beneficiaries to be aware of ways an executor cannot override them to protect their rights and the decedent's estate. For example, a California executor cannot withhold inheritance from a beneficiary. However, if a will expressly grants the executor the right to do so, then they can. Another thing an executor is not allowed to do is interpret ambiguities in the language of a decedent's will. For example, suppose a will says that a decedent's daughter should receive a house, and the decedent left more than one daughter. In such a case, if the will does not specify which daughter should get the house, the executor is not allowed to guess which daughter the will is talking about. In such a situation, a Petition for Instructions should be filed with the probate court.
Contact a California Probate Lawyer
It can be frustrating to deal with conflicts during the probate process. If you need help dealing with a dispute between you and an executor or a beneficiary, contact the dedicated California probate attorney, Robert L. Cohen – The Probate Guy – to schedule a telephonic consultation.
Resource:
leginfo.legislature.ca.gov/faces/codes_displaySection.xhtml?lawCode=PROB&sectionNum=10501