Estate Planning For Single Parents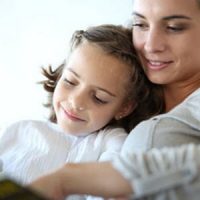 Over the decades, the share of children in America living with a single parent has been rising. According to Pew Research Center, children in the U.S. are more likely than children elsewhere to live in single-parent households. According to the research center, almost a quarter of children in the United States under the age of eighteen reside with one parent and no other adults.
As a single parent, estate planning is one of the most important things you can do for your child(ren) since your child's life, or children's lives is/are in your hands. In the event that you die, an estate plan can ensure your child(ren) is/are taken care of. Estate plans can also protect children in the event of incapacity.
If you are a single parent thinking about getting started with estate planning, continue reading to learn the importance of estate planning and some crucial decisions you need to consider when estate planning. While reading, keep in mind that this article is for informational purposes only. For professional legal counsel, please get in touch with a skilled estate planning lawyer.
Why Is it Important for Single Parents To Create Estate Plans?
As a single parent, you have added responsibilities, including ensuring your child(ren) is/are well taken care of in the event that you die or become incapacitated. Creating an estate plan can ensure issues such as where your child(ren) will live, who will take care of your child(ren), and who will pay for your child's or children's day-to-day care after your passing or in the event that you become incapacitated are taken care of. You may have discussed what you want to happen if you were no longer present or able to care for your child(ren) with your family members or friends. However, unless you state your wishes or instructions in official legal estate planning documents, they may not be followed.
Estate Planning Decisions Single Parents Should Focus On
Below are a few estate planning decisions single parents should focus on.
Creating a Will and/or Trust. Often, when minor children are involved, parents prefer to set up a Trust. Nevertheless, if you feel a Will can work for your family, don't hesitate to speak to an attorney about the possibility of creating one. A trustee will manage the assets you leave behind for your minor child in a Trust. Through a Trust, you can even designate yearly funds or delay inheritance to protect your children and prevent them from mismanaging their inheritance. Trusts also avoid Probate.
Designating a child guardian. By naming a child guardian, you can ensure someone responsible and trustworthy gets to raise your minor child(ren) after your passing. If you fail to designate a guardian, your child(ren) may end up being raised by a guardian you wouldn't normally pick.
Creating a power of attorney for finances. If you become disabled, a power of attorney for finances will give your agent the authority to maintain your home, pay your bills, and ensure bills are paid for your child(ren).
Contact the Probate Guy for Help
If you are a single parent in California in need of an attorney to offer you legal guidance or take you through the estate planning process, contact the dedicated California probate attorney Robert L. Cohen – The Probate Guy – today to schedule a free telephonic consultation.
Resources:
forbes.com/sites/halseyschreier/2020/03/02/the-importance-of-estate-planning/?sh=505b583f6fe1
pewresearch.org/fact-tank/2019/12/12/u-s-children-more-likely-than-children-in-other-countries-to-live-with-just-one-parent/