Beneficiary Rights You Need To Know About As A Trust Or Will Beneficiary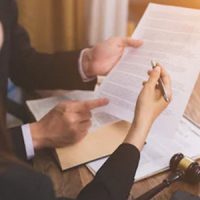 As a Trust or Will beneficiary in California, you have certain rights, and it is important that you know about these rights. Only after you understand your rights as a Trust or Will beneficiary can you ensure that your rights and interests remain protected. In this article, get to learn about some of the rights you have as a Trust or Will beneficiary in California. While reading the following information, keep in mind that this article is intended for informational purposes only. Please get in touch with a skilled probate attorney for legal guidance.
Trust Beneficiaries Have the Right to an Annual Accounting From Trustees
As a Trust beneficiary, you should know that pursuant to Trust laws in the state of California, trustees must provide you with an accounting every year. Simply put, an annual accounting is a yearly account of all Trust activities. Usually, an annual accounting includes detailed information about a Trust's income, expenses, and distributions. Despite what the terms of a trust agreement are, a trustee must provide annual accounting.
It is important to note that Trust beneficiaries also have the right to an accounting from the trustee when a new trustee replaces another trustee or upon the termination of the Trust.
Trust Beneficiaries Have the Right To Accurate and Timely Trust Payments
Another right you need to know about as a Trust beneficiary is that Trust beneficiaries have the right to receive payments as specified in the Trust agreement. Even if a Trust agreement states that the trustee will decide how and when you will be paid, the trustee must act in a manner that is in your best interest.
The Law Requires Trustees to Always Act in the Beneficiary's Best Interest
Trustees are required to administer Trusts in a manner that is in the best interest of all Trust beneficiaries. Generally, a trustee is not allowed to make decisions that benefit them personally. If, for example, a trustee decides to sell a Trust asset below fair market value, the trustee would be breaching their fiduciary duties to the beneficiaries.
Rights of a Will Beneficiary
One of the most basic rights of a Will beneficiary is the right to receive payment. Will beneficiaries have the right to receive payments according to the terms of the Will. Executors are the ones responsible for administering decedents' estates. In the event that a deceased individual did not appoint an executor in their Will, the California probate court will appoint an executor to administer the estate.
As a Will beneficiary, you might have a valid legal claim for compensation if the executor of your deceased loved one's Will;
Fails to follow the laws of California when administering your loved one's estate.
Fails to give you what you have rightfully inherited as per your loved one's Will.
Fails to hire the necessary professionals to help in the administration of the Will.
Gives you an inheritance that is less than what is specified in the Will.
Fails to pay all necessary fees, debts, and taxes that the estate owes.
Contact the Probate Guy for Legal Help
When executors or trustees violate the rights of beneficiaries, beneficiaries usually opt to file a legal claim for compensation. If you are a Trust or Will beneficiary whose rights have been violated, contact the dedicated California probate attorney Robert L. Cohen – The Probate Guy – today to schedule a free telephonic consultation.
Resource:
leginfo.legislature.ca.gov/faces/codes_displayText.xhtml?lawCode=PROB&division=9.&title=&part=4.&chapter=1.&article=3