Inventory In California Probate: Some Crucial Information For Personal Representatives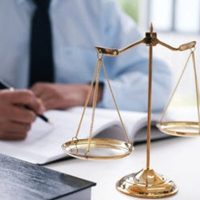 After someone passes away, their estate may need to go through probate. Probate is a crucial process through which a decedent's estate is settled, outstanding debts are paid, and assets are distributed amongst heirs or beneficiaries. The personal representative is the one in charge of overseeing the probate process. If you've been chosen as the personal representative of a California estate, one of the most crucial things you need to do is inventory the decedent's estate and then submit the inventory to the court. Thus, it is important that you understand the meaning of inventory, what is included in an estate inventory, and how a personal representative can find assets to inventory.
What Is Inventory?
In probate, inventory means a list of a decedent's assets. The inventory process is a crucial part of the probate process as it defines what makes up the decedent's estate. Usually, inventorying an estate's assets happens after the court appoints or approves a personal representative. Inventorying a decedent's estate assets generally requires a personal representative to discover, collect, and identify all of the deceased's person's probate assets. After the personal representative prepares an inventory of all probate assets, the next step is usually appraising the assets.
What Should an Inventory Include?
An inventory should include all probate assets. Essentially, probate assets are those assets owned and controlled individually by the decedent. The following are some examples of items that should be included in an inventory;
Real property, such as houses and investment properties
Personal items, such as jewelry, clothing, collectibles, and antiques
Financial accounts, such as saving accounts, checking accounts, and investment accounts
Vehicles
Insurance policies
Unpaid wages
Unpaid commissions
Business interests
Debts by others, including money received through court verdicts
It is up to you as the personal representative to determine which assets are probate assets and which are not. Examples of non-probate assets include financial accounts that have a designated beneficiary.
Ensuring that an inventory is correct is crucial since the inventory will be used to appraise the estate. If you have an inaccurate inventory, it may be impossible to pay debts, distribute inheritances to heirs or beneficiaries, and close the estate. Fortunately, a skilled probate attorney can help you inventory a decedent's estate to ensure you don't make any mistakes.
How Can You Find Assets to Inventory?
Completing an estate inventory can be quite the project. If you've been chosen as the personal representative of an estate, you may be wondering what your options are for identifying assets. While an attorney can take away the burden of worrying about finding assets to inventory, it does not hurt to get an idea of how you can find probate assets. The following are some of your options;
The Will (if there is one)
Public property records search
Recent tax returns for the decedent
Life insurance search registries
Legal documents or financial statements
The decedent's financial advisor, estate planning attorney or relatives may also be able to help you find assets for the inventory.
Contact The Probate Guy for Legal Help
If you've been chosen as the personal representative of a California estate and need help with the probate process, contact the skilled and dedicated California probate attorney, Robert L. Cohen – The Probate Guy – today to schedule a FREE telephonic consultation.
Southern California Probate Lawyer Serving Orange, Riverside, Anaheim, Whittier & Beyond.