FAQs About Will Contests In California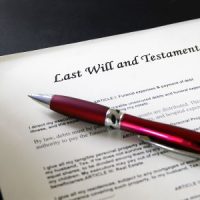 A "Will contest" arises when someone challenges the validity of a Will. A Will is a legal document through which the testator (the maker of the Will) divides their assets and designates who should receive what. Will contests are common in California. You may have questions about Will contests if you recently lost a loved one. If this is the case, you have come to the right place. In this article, The Probate Guy answers some frequently asked questions about Will contests in California. Some of the answers you are looking for are probably in this article.
Disclaimer: This article is meant for informational purposes only. If you are looking for legal advice, please contact an attorney.
Who can contest a Will in California?
Not anyone can contest a Will in California. According to California Probate law, only interested parties or those with legal standing can contest the validity of a Will. These include beneficiaries named in the Will, heirs under the state's intestacy laws of succession, and creditors to which the decedent owed money. Those who can inherit a decedent's estate under California's intestate succession laws include the decedent's surviving spouse and children. Depending on the circumstances, even parents, siblings, grandparents, aunts, uncles, and cousins can be considered heirs under California's intestacy laws of succession.
Is there a time limit for contesting a Will?
There is a time limit for contesting a Will in California. If a Will has already been admitted to probate, anyone who wishes to contest its validity has 120 days to do so.
What is the process for challenging a Will in California?
An interested party who would like to contest a Will must petition the probate court and state in their petition their valid reason for contesting the Will. After filing the petition, a party must send copies to other interested parties, who must submit a response within 30 days if they want to participate in the Will contest proceedings.
What are the legitimate reasons for challenging a Will in California?
According to the California Probate Code Section 8252, the following are the valid reasons for contesting a Will in California;
Lack of testamentary capacity
Fraud
Undue influence
Duress
Mistake
Revocation
Testamentary capacity is the ability of someone to make a valid Will. It is the age and mental state of the testator at the time they made the Will.
Undue influence is when a testator is induced to act otherwise than by their free will.
What happens after someone wins a Will contest?
If you win a Will contest, the court will declare the Will invalid. Then, the decedent's estate might be distributed according to the state's intestate succession laws.
Do I need a probate attorney to contest a Will?
You are not legally obligated to hire an attorney for a Will contest, but it is advisable that you do so. The chances of winning a Will contest without an attorney's help are slim.
Contact The Probate Guy for Legal Help
If you need help contesting a deceased loved one's Will, contact the skilled and dedicated California probate attorney, Robert L. Cohen – The Probate Guy – today to schedule a FREE telephonic consultation.
Southern California Probate Lawyer Serving Orange, Riverside, Anaheim, Whittier & Beyond.
Source:
leginfo.legislature.ca.gov/faces/codes_displayText.xhtml?lawCode=PROB&division=6.&title=&part=2.&chapter=1.&article=