Receiving an Inheritance? Here Are Some Common Mistakes to Avoid, According to Experts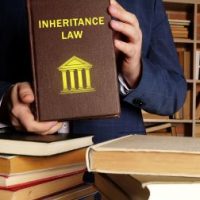 If you recently lost a loved one and are expecting to receive an inheritance towards the end of the probate process, you likely have mixed emotions. On one end, you are grieving the loss of your loved one. On the other end, you might be feeling some excitement because of this blessing you are about to receive that can help you achieve some of your goals or dreams. This situation is likely causing you a lot of confusion. If this is your situation, you should know your feelings are completely natural. However, you should also know that, because of the mix of emotions you are experiencing, it can be very easy for you to make inheritance mistakes. In this article, we share some common mistakes to avoid when receiving an inheritance, according to experts.
#1: Failing to Get Expert Advice
You may be the one who manages your taxes or 401(k) plan. However, managing an inheritance is different. It is advisable that you put together a team of experts, including an accountant, an estate planning attorney, and a qualified financial advisor. While an inheritance can give you financial security, it can disappear fast if you do not work with a professional team.
#2: Failing to Account for Taxes
Your inheritance may come with tax implications. Do not ignore inheritance taxes. The last thing you want is an unexpected tax bill. You should speak to a qualified Certified Public Accountant or Certified Financial Planner to assess if your inheritance has tax implications and how taxes will impact your plans.
#3: Not Following a Realistic Plan
If you are receiving an inheritance, it is best that you work with your team of professionals to develop a realistic plan. Not having a realistic plan is one of the biggest mistakes you can make if you are receiving an inheritance. The consequences of not following a realistic plan can be catastrophic. A qualified financial planner can help you with, among other things, the following;
Creating a comprehensive plan
Setting and keeping track of your goals
Understanding and complying with tax laws
Prioritizing savings and spending
#4: Making Big Decisions Too Fast
It is vital that you go slow if you are receiving an inheritance. Do not make big decisions too quickly. For example, do not be too quick to quit your job or sell a house. Allow your team of professionals to help you determine the best course of action.
#5: Spending Your Inheritance Too Quickly
Going out and buying something like a boat or car can be tempting, but you should slow down until you have developed a long-term game plan. You should avoid making any significant or large purchases right away. And when making small purchases, you need to be cautious because the purchases can quickly add up. You need to keep in mind that you are still grieving the loss of your loved one.
#6: Being Too Charitable
While sharing your inheritance with others is not necessarily a mistake, giving away a large part of your inheritance can lead to problems. Before you give to others, allow yourself time to cool off and contemplate. Before giving away your inheritance, speak to a professional.
Contact the Probate Guy for Legal Help 
If you need help with the probate process, contact the dedicated California probate attorney, Robert L. Cohen – The Probate Guy – today to schedule a telephonic consultation.
Southern California Probate Lawyer Serving Orange, Riverside, Anaheim, Whittier & Beyond.