Tips on Managing Assets During Probate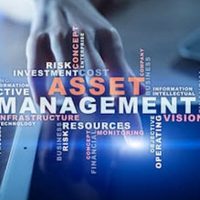 If you recently lost a loved one and found out that you were chosen to be the executor of their estate, you should prepare yourself for the responsibilities that lie ahead. Among the many things you will need to do as the executor of your loved one's estate is to locate and manage all the estate assets. As the executor of your loved one's estate, you are responsible for preventing estate assets from being damaged. You also must prevent assets from suffering a sharp depreciation in value. If you violate your fiduciary duty, or in other words, if your unreasonable actions result in the decedent's assets getting damaged or suffering a steep depreciation in value, you may face legal action.
Managing assets during probate can be a difficult task. However, it is doable, especially with the help of a qualified probate attorney. So, even if you are not required to hire a probate attorney, it is best to hire one. A skilled probate attorney can not only help you with managing the decedent's assets, but they can also help you with all your other responsibilities. An experienced probate attorney can guide you through every step of the way until you close the estate and complete the probate process. But, even before hiring a probate lawyer, read on for some tips on managing estate assets during probate.
Tips on Managing Estate Assets During Probate
First, to ensure you manage the decedent's estate properly, you should avoid doing things that put your interests above the estate's interests. You should always put the interests of beneficiaries first. For instance, you should avoid taking money from the estate.
Second, when making investments, ensure the investments are prudent. You should not focus on maximizing gains. Rather, you should focus on preventing the assets from depreciating in value.
Third, it may be a good idea to open an account in the estate's name and maintain a record of all the transactions involving the account. An account can be a helpful way of depositing estate income, paying bills, paying taxes, and paying probate costs. An account can prevent you from mixing your money with the estate money. In the account, you can keep all the money from the decedent's bank accounts and any income generated from estate assets.
Fourth, if you are managing real estate, you should take security measures to ensure the property is protected if it is not occupied. If you are managing rental property, you will want to ensure that tenants continue paying rent and complying with the lease terms. Fortunately, rental properties often have property managers. If the rental property you are managing has a property manager, they can help you with management.
Lastly, if you find any money when going through the decedent's possessions, ensure you have someone witness you putting it in a safe place. For example, place the money in a sealed envelope and indicate the date on the envelope in front of a witness before putting it in a safe place.
Contact the Probate Guy for Legal Help
There are many other things that you can do as the executor to ensure you properly manage the decedent's assets. You should consult an attorney to ensure proper asset management during probate.
If you are the executor of a California estate, feel free to contact the dedicated California probate attorney – Robert L. Cohen – The Probate Guy – today to schedule a telephonic consultation.
Southern California Probate Lawyer Serving Orange, Riverside, Anaheim, Whittier & Beyond.