Safely Storing Your Estate Planning Documents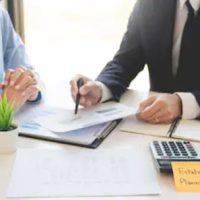 It is a wise move to inventory your assets, decide how you would like your estate's assets to be distributed after you become incapacitated or die, and take every other crucial step to ensure you have a successful estate plan. But, after signing your estate planning documents, where or how do you store them? Remember, the success of your estate plan may highly depend on your storage methods.
Keep reading for some tips that can help you decide the perfect spot to store your documents.
Estate Planning Documents You Need To Safeguard
People create various estate planning documents for different reasons; therefore, the list of estate planning documents you need to safeguard differs from person to person. Nevertheless, some of the most common estate planning documents that people create that need to be protected include:
Wills
Trust documents
Durable power of attorney
Healthcare power of attorney
Below are a few tips to help you decide the perfect spot to store your estate planning documents.
Ask Your Attorney If They Retain Signed Originals
Some, and not all, lawyers will keep original estate planning documents for clients; therefore, ask your lawyer if they can hold your documents for you. If your lawyer can keep your original documents for you, you can rely on them to keep them safe.
Invest in a Fireproof Safe
Remember, your estate planning documents are flammable, so you need to take the necessary steps to protect them from being destroyed by fire if you decide or have to keep them at home. Once you invest in a fireproof safe, you can keep your estate planning documents in your home without worrying about them being destroyed by fire.
Please note that it is important to ensure that someone else whom you trust can access your safe. Basically, you don't want to be the only person with access to your safe.
The Safe Deposit Box Is Not Always a Good Idea
If you have to place your documents in a safe deposit box, ensure the safe deposit box is accessible, not only by you. For example, you can do that by adding a joint owner (someone you trust) to the safe deposit box. Suppose you put your estate planning documents in your safe deposit box without taking steps to ensure that the box is accessible. In such a case, your loved ones may not be able to retrieve the documents after your demise, or you become incapacitated. If you are not physically present to access your safe deposit box, the financial institution may bar other people from accessing it.
Also, before deciding to put your documents in a safe deposit box, consider the fact that it may only be accessible during banking hours.
Make Sure You Have Copies of Your Estate Planning Documents
In addition to storing your original estate planning documents, you should also maintain copies of the documents. Copies of some estate planning documents are sufficient for legal purposes, so you should have a set of hard copies in a location that is easily accessible. For instance, you can give copies of your estate planning documents to your executor or successor trustee. However, only give copies of your documents to someone if you trust them.
Contact the Probate Guy for Help
For more information on safeguarding your estate planning documents or for help with estate planning, contact the dedicated California probate attorney Robert L. Cohen – The Probate Guy – today to schedule a free telephonic consultation.