What You Should Do If You Suspect Will Forgery?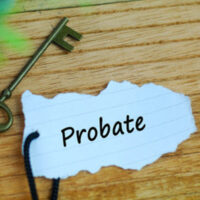 Forging a will with the intention to defraud is a crime in California. Forgery in the state of California can be charged as either a misdemeanor or felony. However, this article is not about the criminal aspect of forgery. This article is about California probate and what you should do if you suspect a will is forged.
Generally, in California, if an individual dies with a will, the will goes through the probate process. Assets get distributed to beneficiaries according to the will. A forged will can result in the rightful heirs or beneficiaries of a deceased person's estate not getting what is rightfully theirs. Therefore, if your loved one just died, and you suspect that the will that has just been admitted to probate or the will to be admitted to probate is forged, seek immediate help from an attorney.
Forgery of a Will: How and Why Does It Happen?
A person might choose to alter a testator's will in the belief that they are simply setting in motion what a testator wants. Basically, it means that a person can choose to forge a will in the opinion that they are not doing anything wrong but are simply "making things right." On the other hand, other people choose to forge wills so that they can commit fraud. Often, people forge wills to commit fraud.
Generally, a person can forge a will by altering or writing a will without a declarant's knowledge or permission.
Proving Forgery
Unfortunately, proving that a will is forged can be a complicated process. Regardless of why you think a will is forged, it would be best if you worked with a qualified probate litigation attorney who can guide you through the process of contesting a forged will.
Once you prove that the will in question is forged, your probate case will most likely proceed in one of two ways. Firstly, if there is a previously valid will, the court might consider that will. If a previously legitimate will is considered, asset distribution will be done according to that will. Alternatively, if there is no other will, the deceased person will most likely be deemed to have died intestate. If that happens, the decedent's estate will be distributed according to California's intestate succession laws.
Steps To Take if You Suspect Your Loved One's Will Is Forged
If you believe that your loved one's will is forged, you need to take some crucial steps to protect your legal rights and/or those of your other loved ones. Therefore, take these steps if you suspect forgery.
Firstly, reach out to an experienced probate litigation attorney for legal counsel because the laws surrounding the forgery of wills are complex.
Obtain copies of the will you believe is forged.
Obtain copies of any previously valid wills that you know of.
Consider hiring experts to analyze the will. For example, you can consider hiring a handwriting expert in the case of a handwritten will.
Contact The Probate Guy for Legal Help
If you suspect that your loved one's will is forged, contact experienced California probate litigation attorney Robert L. Cohen of the Probate Guy, for legal guidance.
Resource:
leginfo.legislature.ca.gov/faces/codes_displayText.xhtml?lawCode=PROB&division=6.&title=&part=2.&chapter=1.&article=