3 Unique Tips For Successful Estate Planning You Need To Know About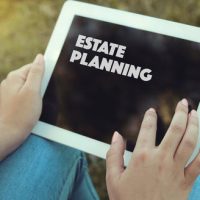 The importance of estate planning can never be overemphasized. However, despite many people knowing about the importance of estate planning and considering estate planning, not enough people are actually writing Wills or creating Trusts or other estate plans. According to a CNBC article, the COVID-19 pandemic has produced a rise in estate planning, but the rise is not large enough. According to the article, most Americans still don't have a Last Will and Testament. Many Americans mistakenly believe that they have inadequate assets to warrant a Will. Others assume that their assets will automatically go to their next of kin. Both these assumptions are wrong. As long as you have assets, no matter how little you think they are, it would be best if you considered estate planning. Also, if you don't want the wrong person to have ownership of your assets, you should consider estate planning. You cannot be sure that your next of kin will inherit your assets. Generally, estate planning may be the best way to ensure your assets are left with the right person/people and your wishes are carried out after your passing.
When estate planning, it is important that you strive to do so successfully. Firstly, if you want a successful estate plan, make sure you begin early. You do not need to wait until you are a certain age or accumulate a certain amount of wealth to begin thinking of estate planning. Estate planning can work for anyone and everyone.
If you are ready to get into estate planning, below are three unique tips (that not many people know about) for successful estate planning you should know about.
Select Your Team Wisely
If you want a successful estate plan, it would be best for you to work with professionals with estate planning experience. So, before you even begin estate planning, select your team and ensure you choose your team wisely. First, it would be best if you selected an experienced estate planning attorney. After that, have your attorney help you add other members to your team. You may benefit from other professionals such as a tax professional and a financial advisor.
Document Your Wishes
Be sure to include exactly what you want to happen to your assets in your estate plan after you die or become incapacitated. Without clear instructions, the state may end up deciding what happens to your estate.
Educate and Communicate
According to a recent Forbes article, one of the major reasons estate plans aren't successful is the next generation is unprepared. Because of the lack of preparedness, they waste or mismanage assets. Others even end up being taken in by bad investments or scams. As a parent, you can reduce such risks by leaving your estate in a Trust that gives your children limited access. Another and better solution would be for you to educate your children about wealth. Often, the next generation is not the problem; sudden wealth is. Generally, your estate plan will most likely be a success if your heirs understand the property, your intentions for the property, and how to manage it.
Contact the Probate Guy for Help
It's never too early or too late to start estate planning. To receive help with estate planning if you are in California, contact the dedicated California probate attorney Robert L. Cohen – The Probate Guy – today to schedule a free telephonic consultation.
Resources:
forbes.com/sites/bobcarlson/2021/05/27/7-steps-to-ensure-a-successful-estate-plan/?sh=15860c434a79
cnbc.com/2020/10/05/op-ed-more-people-are-creating-wills-amid-the-pandemic.html