Debunking Common Estate Planning Myths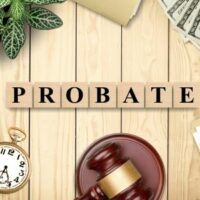 Unfortunately, many Californians do not understand estate planning. As estate planning attorneys, we come across people who think they are too young to engage in estate planning. We also come across other individuals who believe that estate planning is only for the "uberwealthy." These are myths that need demystification.
Firstly, it is never too early for anyone to start thinking of estate planning. Both young and old individuals need to think and engage in estate planning. As much as people engage in estate planning to decide how assets are to be passed to their loved ones after their passing, estate planning is not only about death. A living trust, for instance, can help you and your family even when you are still alive. For example, if you create a living trust and then become incapacitated, your family can use your assets to care for you. Secondly, estate planning is not only for the "uberwealthy." As long as you own assets and property and have a family you want cared for in the event you become incapacitated or die, you can benefit from estate planning.
The above are just two of the many myths surrounding estate planning in California and across the nation. Below, we attempt to debunk other prevalent estate planning myths.
If I Have a Living Trust, I Don't Need a Will
Indeed, not everyone needs to have a living trust and a will. However, just because you have a living trust doesn't mean you don't need or can't use a will. Trusts and wills are both vital estate planning tools that serve different, crucial functions. For example, a will allows a testator to name the person they want to care for their minor child after their passing, whereas a trust doesn't allow for that. On the other hand, a trust becomes effective after creation, whereas a will only becomes effective after a testator dies. Therefore, if, for instance, you want to propose a guardian for your minor child and ensure you and your loved ones are protected and cared for in the event you become incapacitated, you might have to create both a trust and a will.
Creating a Will or Trust Is a One Time Process
Estate planning does not end after you finish creating your will and/or trust. In short, estate planning is not a one-time process. After completing your estate plan, you are not supposed to set it aside and never revisit it. If you create a plan, and then set it aside, never reviewing it, you could end up with problems. If you create an estate plan right now, you will do so according to your current needs and wants. You will make the plan according to your family's current needs and wants. Failing to revisit the estate plan could, in the end, leave you and your loved ones with a plan that doesn't reflect any of your needs and wants. Additionally, you need to update your estate plan to reflect tax laws.
Contact The Probate Guy To Get Your Estate Plan Started Today
Don't allow myths to prevent you from protecting your rights and those of your loved ones. Contact experienced California probate attorney, Robert L. Cohen of The Probate Guy, today to discuss your estate planning options.
Resource:
oag.ca.gov/consumers/general/estate-finance