Reasons To Amend Your California Revocable Living Trust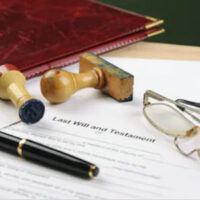 If you already set up a revocable living trust for you and your family, congratulations! A trust-based estate plan comes with several advantages to both estate owners and the people who stand to inherit. However, a living trust is only practical if it is up-to-date with your needs/wishes and the needs of your loved ones. A revocable living trust is only practical if it is current.
One obvious feature of a revocable living trust is that it can be revoked. But, do you know that you can also amend a revocable living trust? Whenever you experience a significant change in life that affects your property or life, you need to review your revocable living trust to determine if you need to make any changes. Amending a revocable living trust whenever necessary will ensure that you always have a current trust that is up-to-date with your needs/wishes and the needs of your family members.
Usually, financial advisors and attorneys recommend that you review your estate plan periodically, perhaps every three to five years. However, there is nothing wrong with reviewing an estate plan earlier. Changes happen all the time, so you don't need to limit yourself to reviewing your estate plan after three to five years. Besides, a living trust can be changed at any time.
So, which reasons exactly should lead you to amend your trust? Below are three reasons to amend a California revocable living trust.
Additional Children
Suppose you had only one child at the time of the creation of your revocable living trust. In such a case, if you get another child, you might need to alter your Trust. Even though some laws are in place to force assets to be distributed to children even if they were not born at the time of a Trust creation, you cannot fully rely on those laws. Such laws come with problems. To avoid those problems, you should consider amending your revocable living trust after getting an additional child.
An Unfit Trustee
Even though you chose your trustee when they were a perfect fit, you don't have to maintain them as your trustee if you feel they have become unfit. If the trustee you named no longer seems fit, you have the right to name a different trustee. To do so, you will need to amend your Trust.
Asset Addition and Protection
You can amend a living trust to allow it to accept additional assets. However, if your living trust was properly drafted, it most likely includes language that allows you to add more property to it without having to amend it. If it doesn't contain such language, you have to amend it to add property. Also, you should consider altering your revocable living trust as you accumulate more assets in a way to protect your assets against future lawsuits.
Please note that the above list is not comprehensive. So, if you believe your situation warrants a revocable living trust amendment, consult a qualified attorney.
Need Help Creating, Amending, or Revoking a California Revocable Living Trust?
If you still haven't set up a living trust but are considering setting up one or need help altering or revoking an existing revocable living trust, reach out to a skilled estate planning attorney. Contact qualified California estate planning attorney Robert L. Cohen of The Probate Guy today to schedule a consultation.
Resources:
oag.ca.gov/consumers/general/estate-finance
forbes.com/sites/christinefletcher/2018/08/16/9-reasons-why-you-should-consider-a-living-trust/