Important Tips On How To Be A Good Executor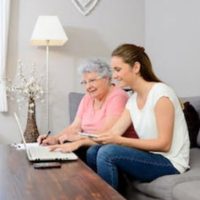 Being asked to be the executor of a dear one's estate can feel like a huge privilege. After all, it shows that someone trusts you completely. However, the job of an executor is not an easy one. Also, a lot of work goes into the role of an executor. At The Probate Guy, we understand how challenging the work of an executor can be. We want to help you successfully complete your duties as the executor of your loved one's estate. That is why, in this article, we share some advice on how to be a good executor.
Tip #1: Understand Your Duties
Before taking on the role of executor, you should educate yourself about the duties of an executor or personal representative. As the executor, you are responsible for everything, from locating the decedent's Will to locating estate assets and determining the value of the assets. As the executor of your deceased loved one's estate, you are responsible for communicating with beneficiaries and creditors. You are also responsible for paying debts and taxes and distributing remaining assets.
Tip #2: Secure the Estate as Soon as Possible
For instance, if you need to change the locks of a house to prevent unauthorized access, do so as soon as possible. Also, inform beneficiaries and creditors quickly about probate.
Tip #3: Communicate Effectively
Good communication is one of the skills you need to perform your duties as an executor. You must communicate well with different people, including court officials, attorneys, real estate agents, and beneficiaries, to do your job well. Communicate regularly, both in writing and verbally, and ensure you keep a record of all correspondences.
Tip #4: Create Copies of the Necessary Documents
As the executor of your deceased loved one's Will, you will be responsible for various crucial documents. For example, apart from being responsible for the Will, you will also be responsible for the testator's Death Certificate. It can be beneficial to create copies of the documents you are responsible for. In case something happens, the copies might come in handy.
Tip #5: Be Truthful and Sympathize With the Family
You need to be honest with the family about, among other things, how long you think the probate process will take. Throughout the process, keep the family informed. You need to understand that this is a hard time for the family, so being sympathetic is crucial.
Tip #6: Hire an Attorney
Probate laws do not require executors to hire attorneys. However, since being an executor is a complex job, it is advisable to hire an attorney. For example, without prior experience in this role, you may end up making costly mistakes. A skilled probate attorney can ensure you don't make mistakes that could affect you or the entire family.
Tip #7: Do What the Will Says
This may seem obvious, but you might find yourself feeling tempted to change something in the Will. For example, you may be tempted to change a part of the Will that most people disagree with. You should remember that your job is to do what is set out in the Will and not change the provisions of the Will to suit anyone's interests.
Contact The Probate Guy for Legal Help
If you're the executor of a deceased loved one's Will and need legal help, contact the skilled and dedicated California probate attorney, Robert L. Cohen – The Probate Guy – today to schedule a FREE telephonic consultation.
Southern California Probate Lawyer Serving Orange, Riverside, Anaheim, Whittier & Beyond.
Source:
courts.ca.gov/documents/de147.pdf